This 100 inches single head bonding machine was sent to Canada this morning.
Our bonding machine is professional equipment for LCD repair, like TV, laptop screen, computer monitor…
The standard machine platform is 65 inches, that means max 65 inches screen can be put on the platform for repairing. The Canada customer have a lots of bigger LCD screen for repairing, so we customized a 100 inches platform for him.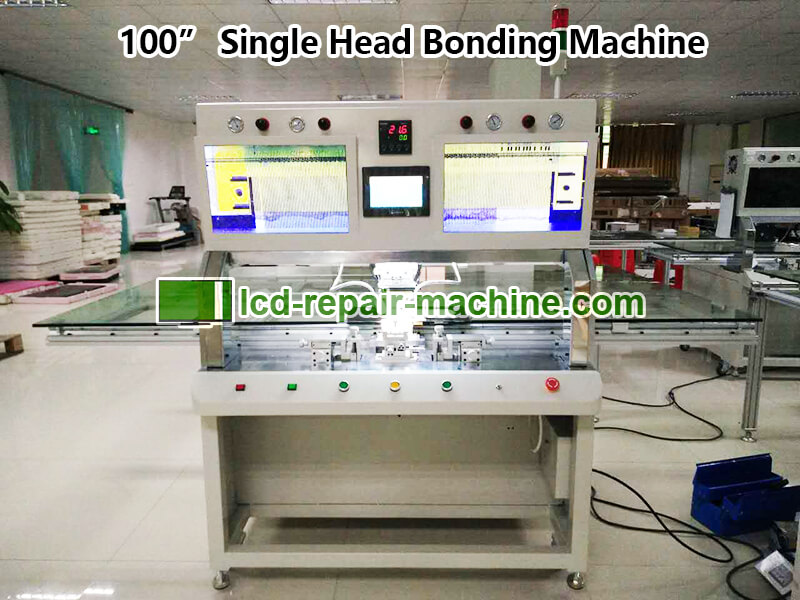 Front View Of 100 Inches Single Head Bonding Machine
The material of platform is glass, and the size of 100 inches platform glass size is:
2400 L * 1500 W * 20 H mm
We also can customized other size(65~100 inches) for your requirements.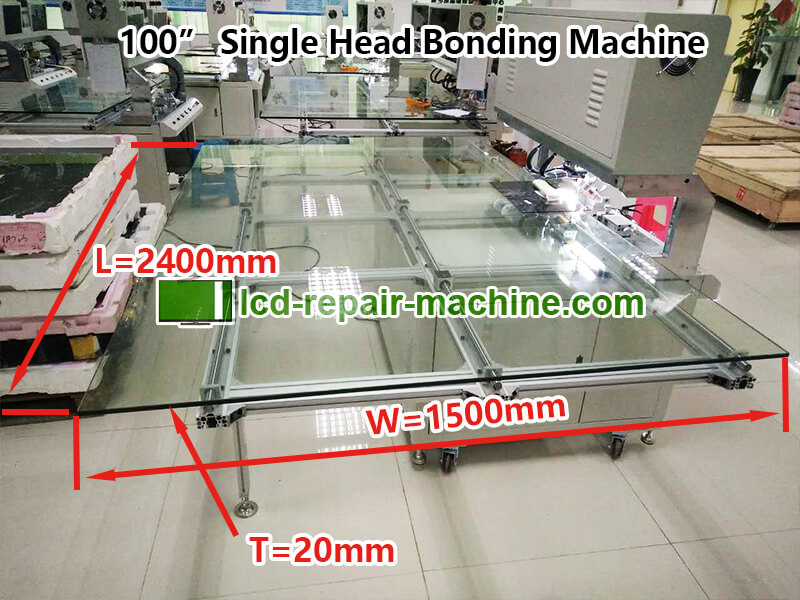 Front View Of 100 Inches Single Head Bonding Machine
And with the machine have lots of accessories for free,  these accessorizes are necessary tools and material needed by COF/TAB bonding process. That means with these accessories, you can start your work immediately when the machine reach you, no need buy any other accessories any more.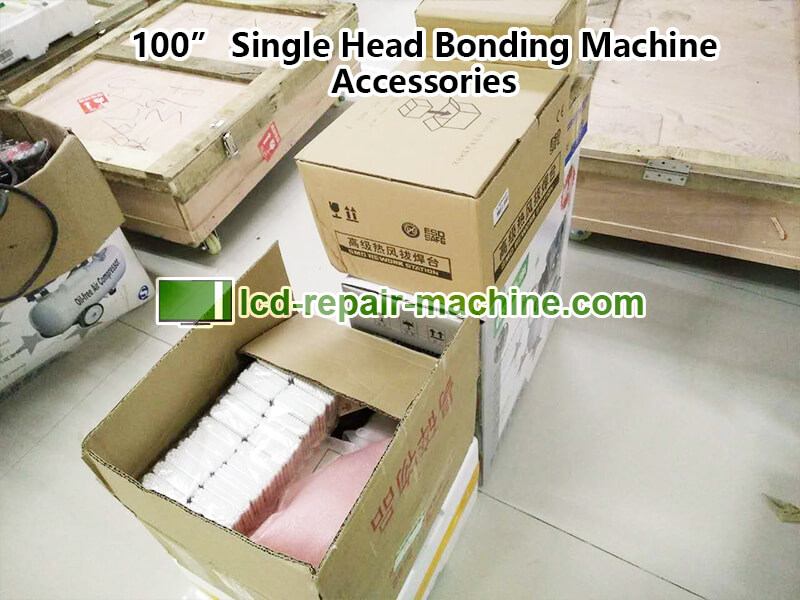 Accessories With Machine For Free
For save shipping cost and protect the machine, before shipping we will disassemble the machine platform, and put the machine into two box.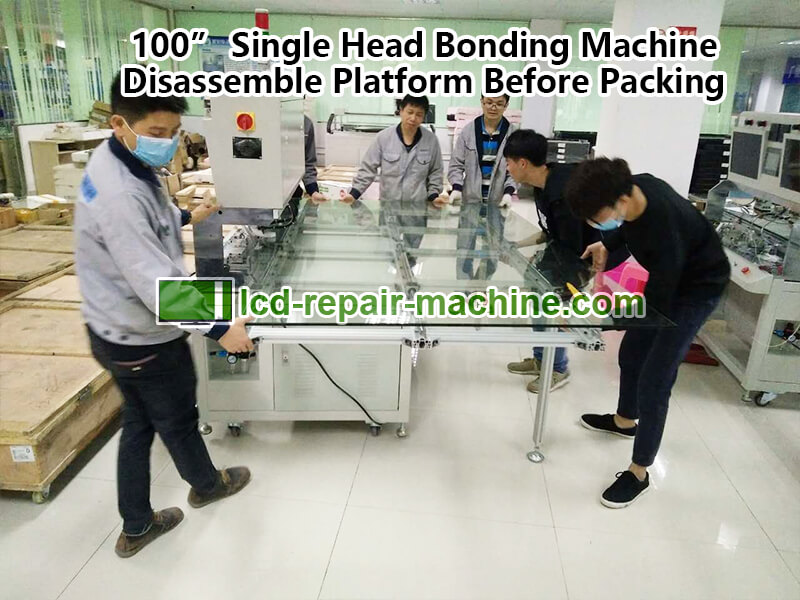 Disassemble Platform Before Packing
All accessories will be put inside the machine box carefully.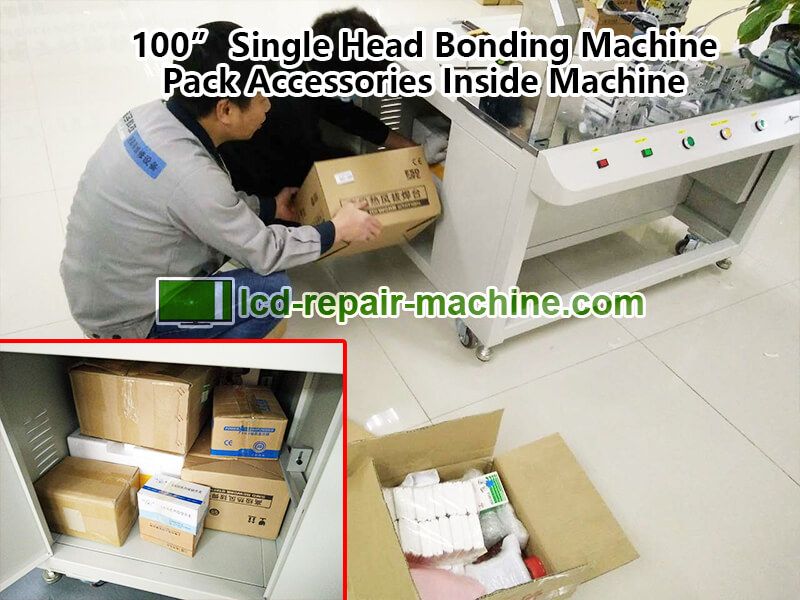 Pack Accessories Inside Machine
Machine body packing. Before pack the machine body, a protection film will cover full surface of the machine body, it will protect the machine from scratching and damage during shipping.
The Canada customer want to get the machine asap, so he chosen shipping this machine by air. The airplane have a limit on the package: Height must be less than 1600 mm. But normally the box height is more than 1600 mm after packing, So we turned the machine for 90° before packing, that make the box height less than 1600 mm.
Machine Body Packing
The platform glass and platform frame will be packed in another wooden box.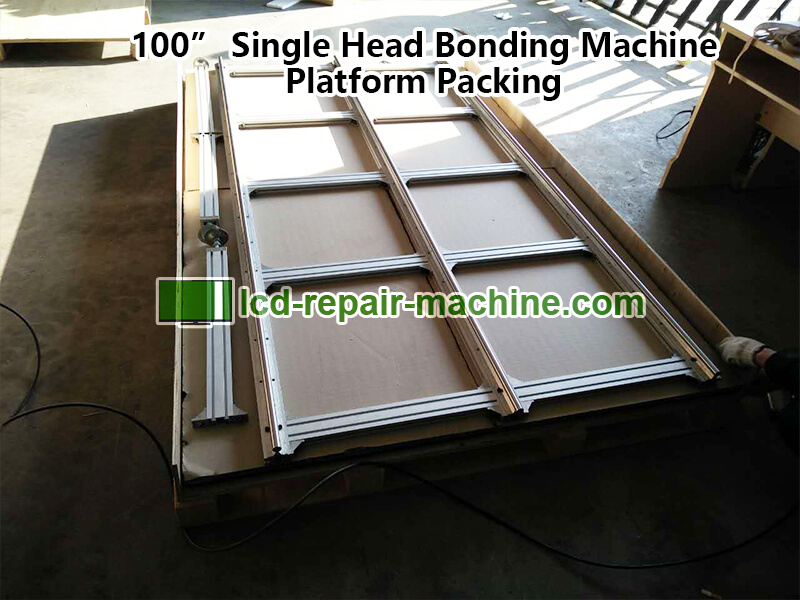 Platform Packing
The machine body wooden box size:
SIZE: 1600L*1240W*1110Hmm(2.21CBM)
WIGHT: 350 kg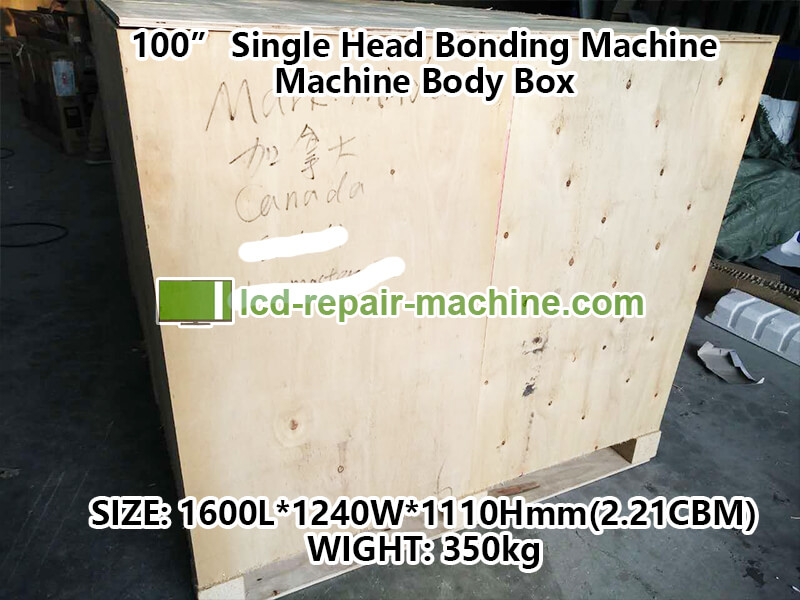 Machine Body Box
The platform wooden box size:
SIZE: 2450L*1560W*260Hmm(1.0CBM)
WIGHT: 170 kg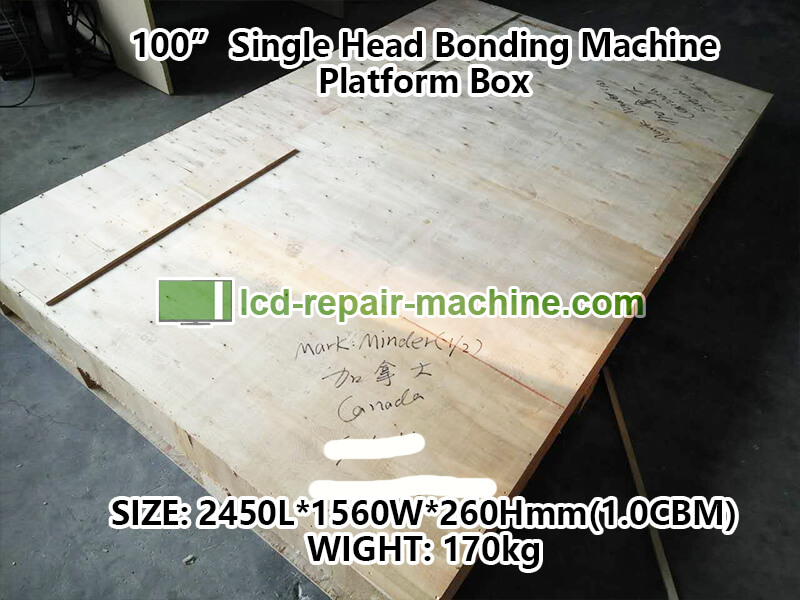 Platform Box
After packing, the machine was sent to his shipping agent by a truck.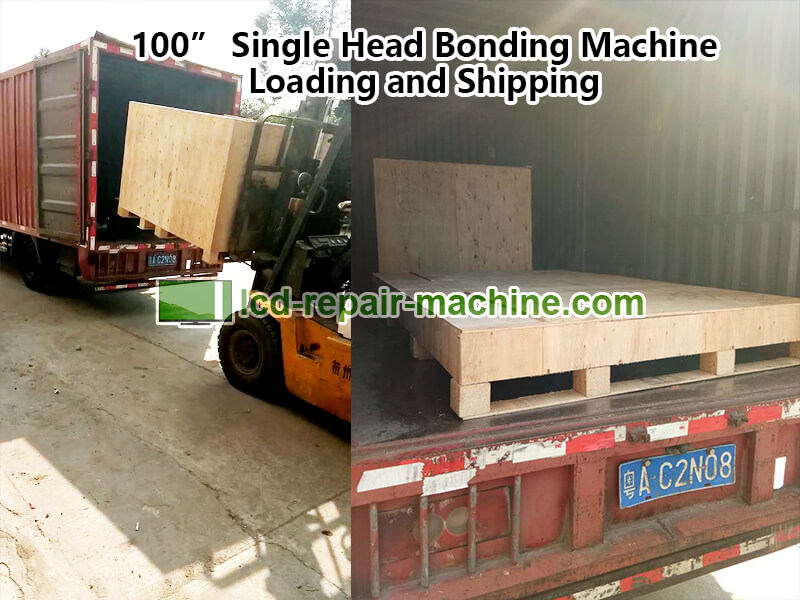 Loading And Shipping