In August 2023, a group of 4 Vietnamese customers came to our company. After our detailed introduction, they ordered a full set of LCD repair machines and participated in a week of training.
Laser repairing machine training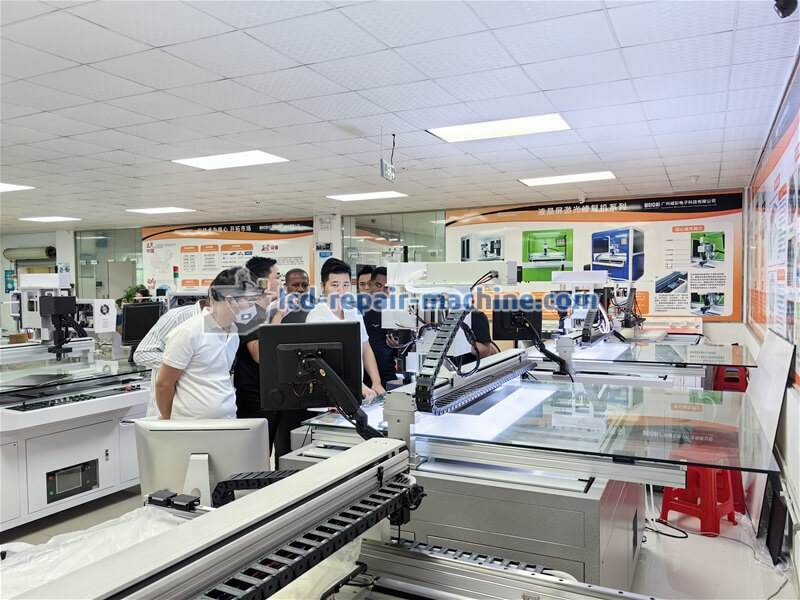 Take a group photo for nostalgia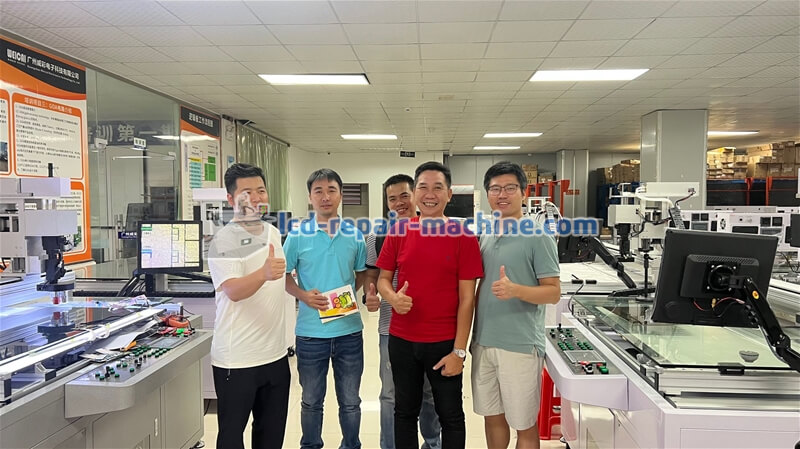 Have dinner together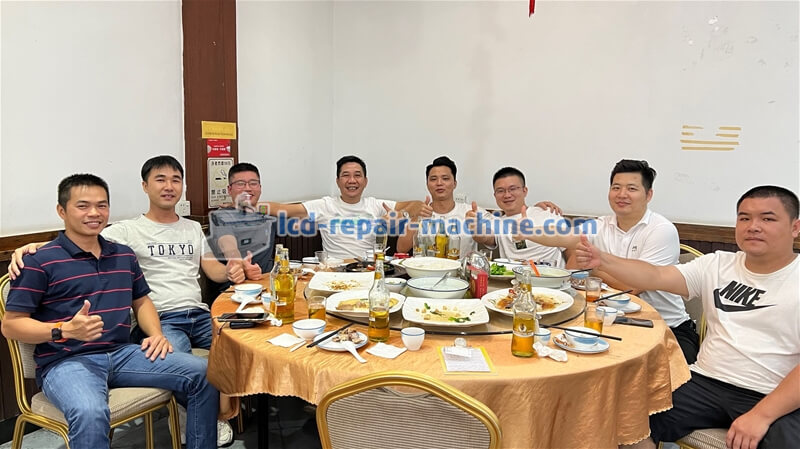 They have ordered below machines:
880DH double head bonding machine
512DH laser repairing machine
SM38060 polarizer removing machine
TM38060 polarizer laminating machine
4 machines totally 6 wooden box packing and loaded a full 20GP containner.
Machine pictures
880DH double head bonding machine
512DH laser repairing machine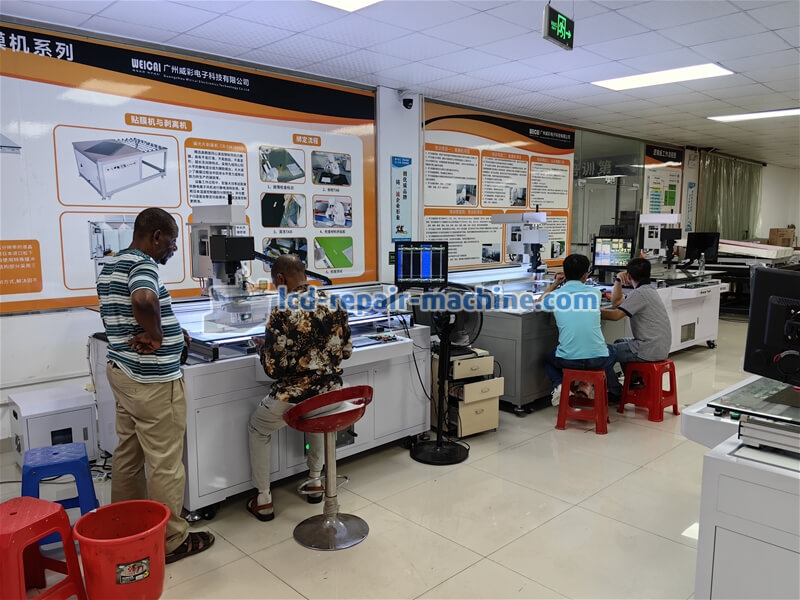 SM38060 polarizer removing machine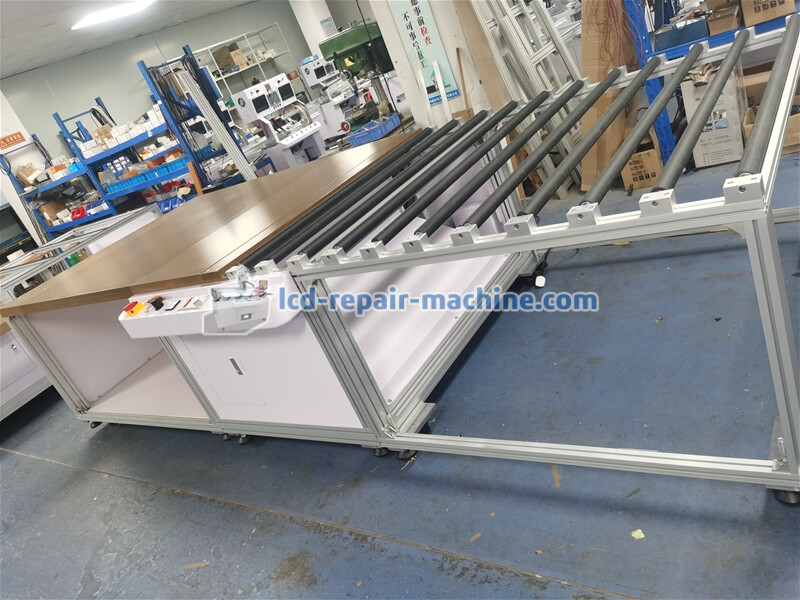 TM38060 polarizer laminating machine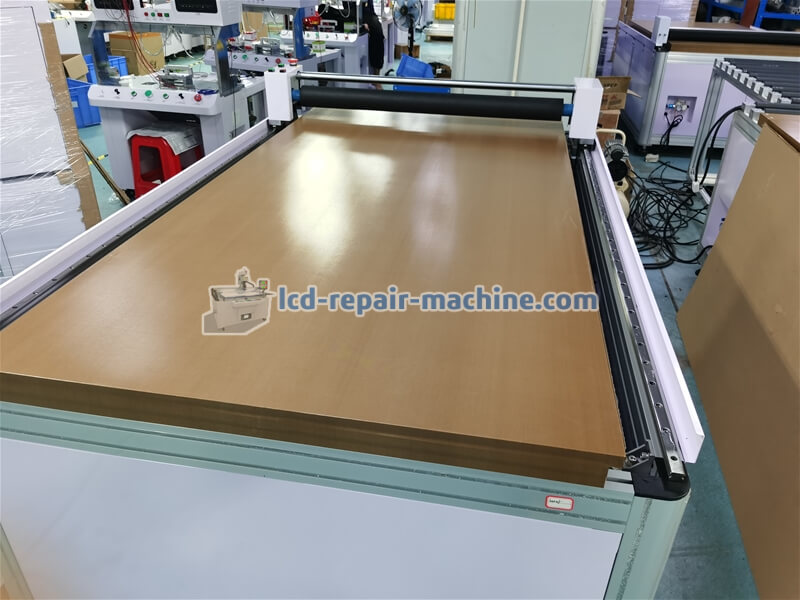 Machine packing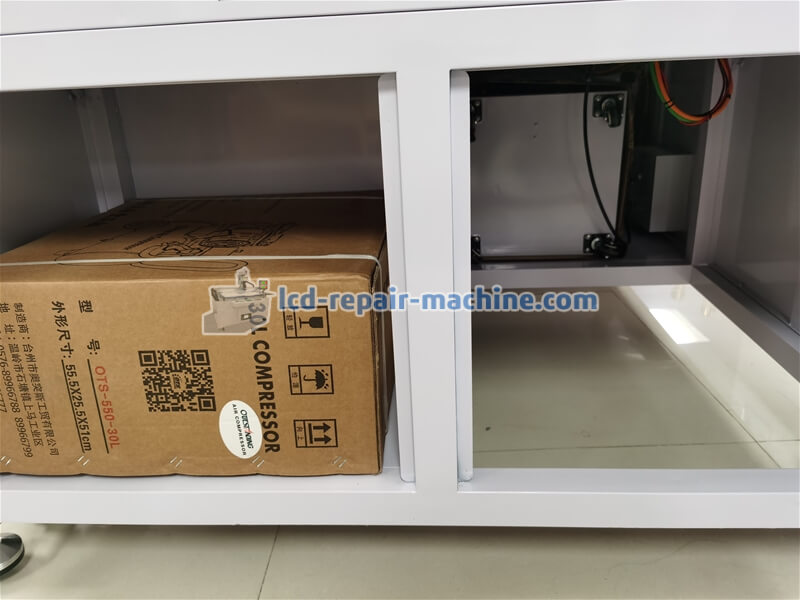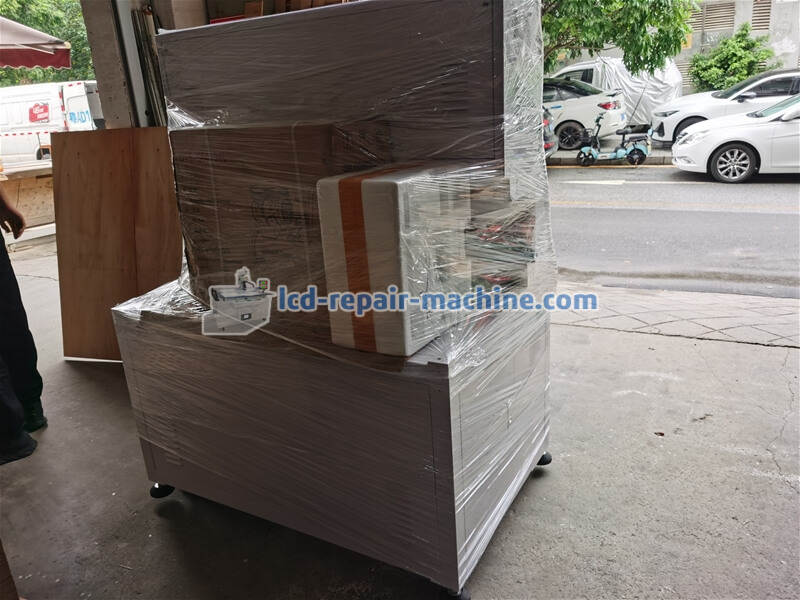 Accessories free with the machine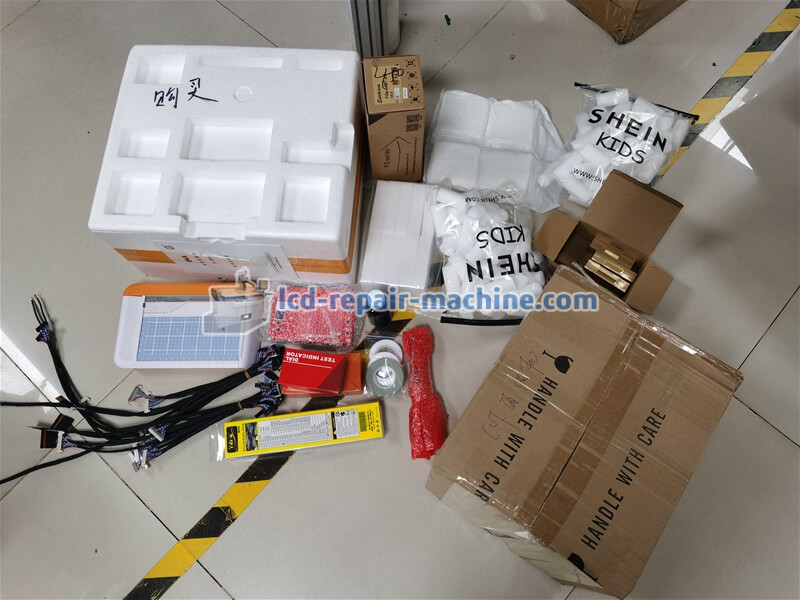 Box 1: 880DH bonding machine body
Size: 126*945*167cm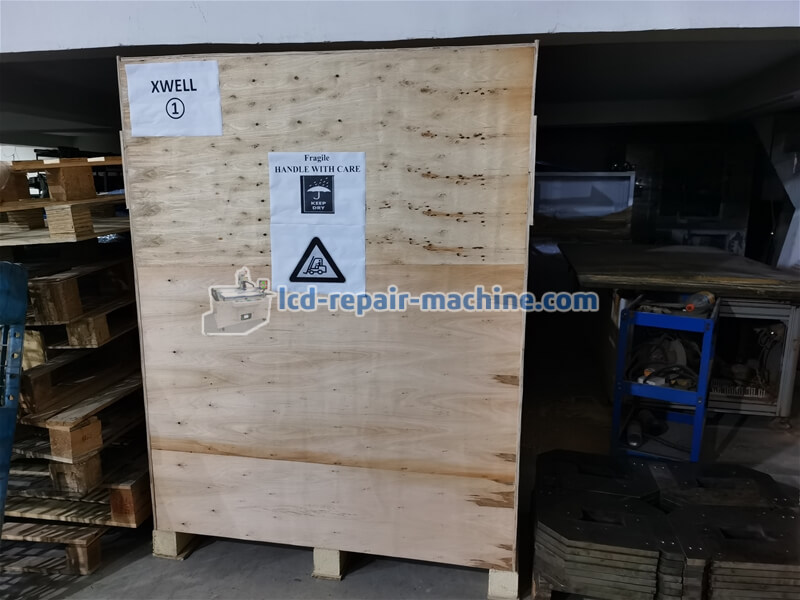 Box 2: 880DH bonding machine platform
Size: 192*20*97cm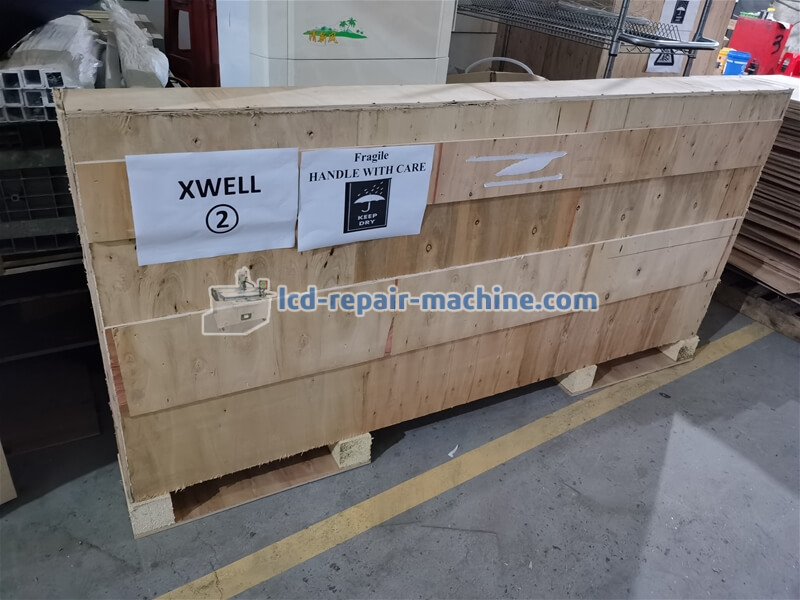 Box3: TM38060 polarizer laminating machine
Size: 209*135*120cm
Box 4: SM38060 polarizer removing machine body
Size: 172*100*107cm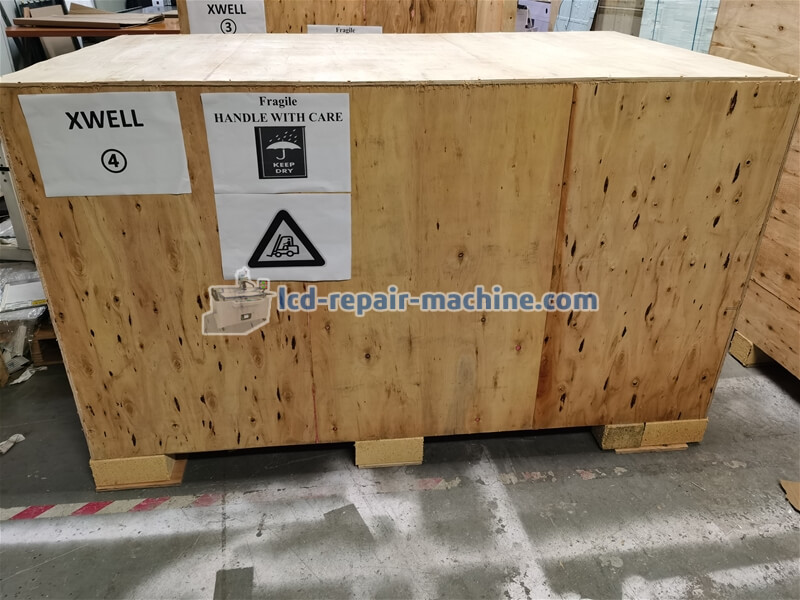 Box 5: SM38060 polarizer removing machine platform
Size: 163*98*163cm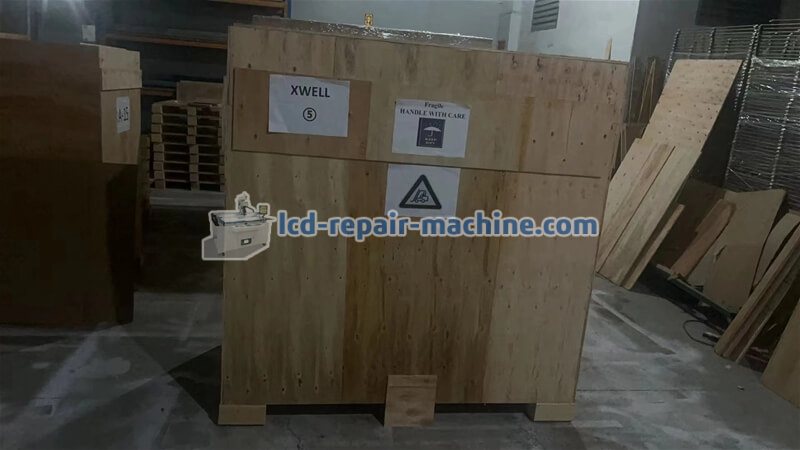 Box 6: 512DH laser repair machine
Size: 195*148*186cm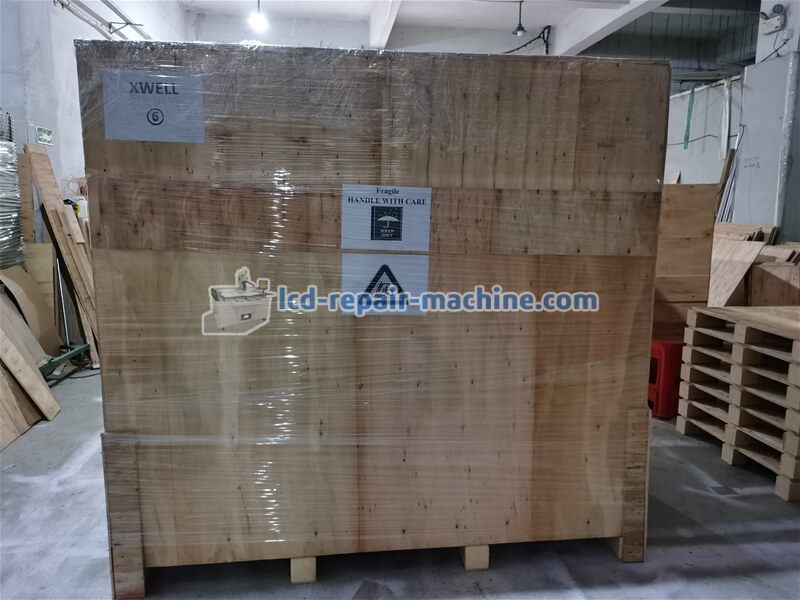 Loading containner